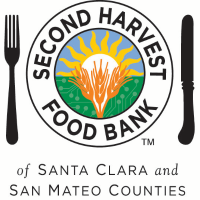 How would you like to help KRTY & Second Harvest Food Bank feed the hungry in your community while helping yourself to pit tickets and meet & greets to see Florida Georgia Line coming to CONCORD PAVILION on Friday, September 15th .
All you have to do is help us collect non-perishable food items for the Second Harvest Food Bank!
WHEN? Saturday, April 15th from 11am – 1pm
WHERE? Inside Westgate Center in front of Ross [1600 Saratoga Ave, San Jose, CA 95129]
WHAT DO I BRING?  For every food item you bring to donate, you will get an entry ticket. Every dollar you donate gets you 2 tickets.
Guidelines: 
4 Top Ramen Packets = 1 Ticket 
4 Cup Of Noodle = 1 Ticket 
2 Small Cans (8oz each) = 1 Ticket 
1 Large Can (13oz – 15oz) = 1 Ticket 
The more items you bring, the more tickets you get to put in the drawing. Hunger hurts. For the children in our communities, hunger is scary. It distracts them in the classroom, and leaves them wondering when they'll eat again. Help Second Harvest Food Bank provide nutritious food to the children in Santa Clara and San Mateo Counties!