Don't miss Texas favorites Whiskey Myers at Club Rodeo for the very first time April 6th! These guys sell out everywhere they play in the Southwest don't miss your chance to see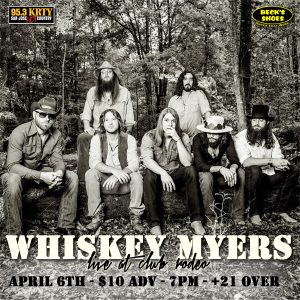 them up close at the Rodeo Club brought to you by Beck's Shoes!
Tickets on sale now for just $10 in advance and will go up to $15 at the door if it doesn't sell out. This show is open to ages 21 and over.