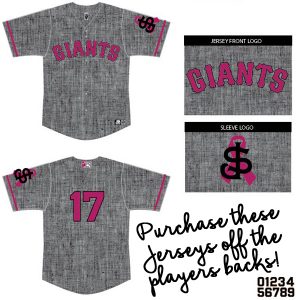 Join KRTY at the San Jose Giants game on Friday night May 12th when the stadium turns PINK for the AVON Walk for Breast Cancer! Tickets to the game are just $5 and the proceeds will go to the AVON walk, and you'll even be able to buy the jersey right off the back of the Giants player!
Wear pink to the game and get two tickets to a future San Jose Giants game.
Get your tickets for Friday May 12th here at the KRTY studios [M-F 9am – 5pm] or ask an AVON Walk team member!
To Donate or Join Team KRTY Click Here!