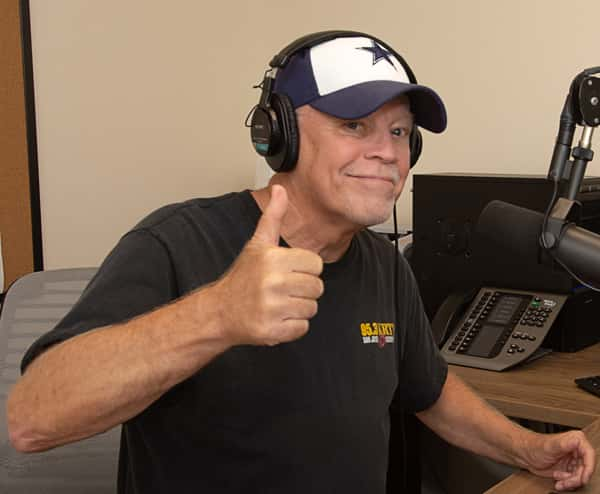 Randy Jones

You've most likely heard me weekday mornings from 9a-2p and Sunday mornings from 6a-9a on 95.3 KRTY in San Jose, bringing you some great country music, a bit of wit and possibly some wisdom to enhance your daily routine! 
Fun on air interviews with Charlie Daniels, Miley Cyrus and her father Billy Ray, Taylor Swift and many other established and up and coming country stars (too many to list).
I've hosted and handled stage work for country concerts at the Shoreline Amphitheater, Mountain Winery, Villa Montalvo, Oakland Alameda County Coliseum, SAP Center, Club Rodeo, The Saddlerack, Jason Stephens Winery, Mountain Charley's, Broken Spoke and one of my favorite shows …. George Jones at Flint Center DeAnza College.  Emceed the Relay for Life Cancer Benefit at The Saddlerack. which is always a wonderful, humbling event.
Over the 20 years at KRTY meeting some of country music's heavy hitters in the industry has been such an incredible experience and puts things into perspective of how everything comes together. My favorite activities include a tasty barbeque and ice cold beverages with friends, family, and a fire pit in the early evening. Also enjoy an abundance of beach-time, and meeting up with listeners for a night of country, and watching my wife teaching line dancing. Whether it's washing my truck (yup, love it!) , giving the horses some attention.. or a little texas hold em' with friends, if it includes some good country music I'm all-in!
It's been a whirlwind 20 years, so much fun, surprises and just a good ol' country lifestyle…can't wait to experience the future, the bar has been set pretty high from the past….the future looks to be even better, if that's possible!
Thanks for tuning in, you are the stars of my show!