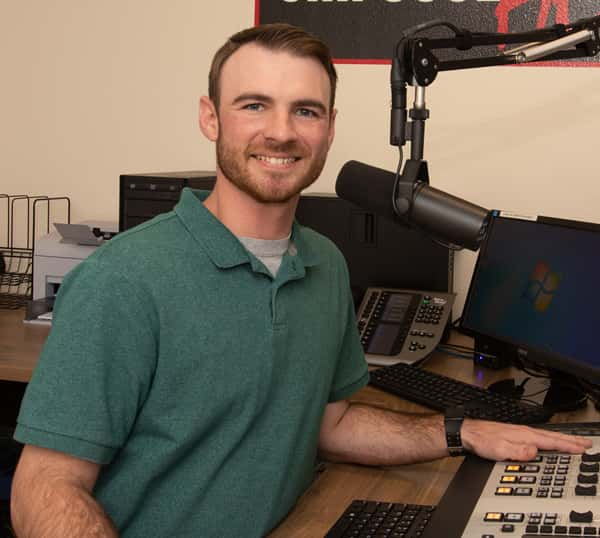 Zach
How long have you been at KRTY?
4 years
How long have you been in radio broadcasting?
6 years
Where are you from?
San Jose, CA
What community do you reside in now (Willow Glen, Campbell, East Side San Jose)?
Campbell
Family and relationships (Married/Kids)?
No Married
Pets?
I have a dog (Puggle) Max!
First or most memorable concert/show?
My most memorable concert I went to was seeing Zac Brown Band for the first time at SJSU just after their first album came out and I fell in love, not only with ZBB but with country music.
1-3 hobbies and/or "day-off shenanigans" you enjoy.
When I'm not on the radio I enjoy being outside, playing sports, fishing and hiking.
Favorite food (or beverage)?
My favorite food is breakfast food, waffles, pancakes, hash browns, bacon, and of course my grandma's biscuits and white-milk gravy.
Favorite quote?
In school the teacher taught us the lesson before giving the test, in life the test is given to learn the lesson. 
– BIGTIME TOMMIE "S.O. for life"