Jaclyn & Tom are on their way… planning their wonderful wedding. Follow along! 
In the past few weeks…
An appointment with Geoffrey's Diamonds in Campbell went very well! Thanks Cindy from Geoffrey's.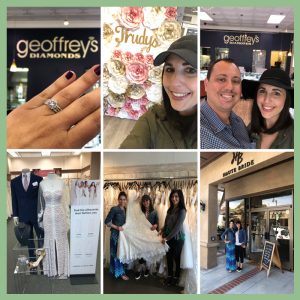 Tom and Jaclyn talked with Winchester Mystery House and met with Ashley. They toured the grounds and looked at the areas where each phase of the event will take place.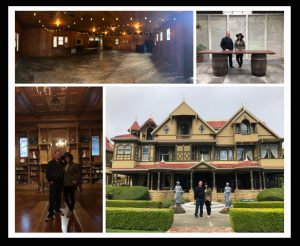 They lovely Quiana Marie (Quiana Marie Photography) FaceTimed with T&J and discussed the wedding photos. They have taken some amazing engagement photos on the beach in Davenport. The day was absolutely lovely and Quiana was amazing to work with. The wedding photos are expected to be just as incredible.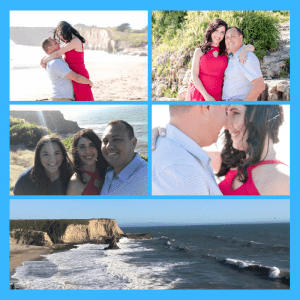 Tom & Jaclyn were recognized at the Santa Clara County Clerks office as they applied for their marriage licence. Couple folks knew them as the couple that won the KRTY wedding.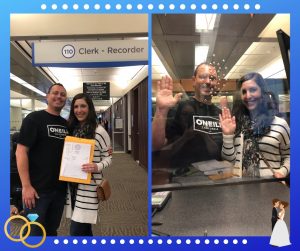 The happy couple sat down at Tony Caters for a lux tasting menu for their reception. Tony and Elaine were very helpful and their food was amazing.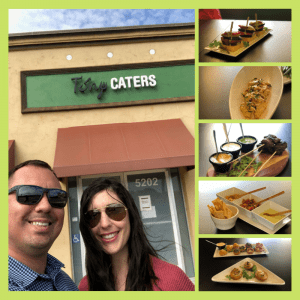 Tom reported that they have bought their plane tickets and set-up their honeymoon plans with Perfect Sunset Vacations. Thanks Sylvie for your help! The couple is looking forward to a week of sun, surf, and Perfect Sunsets! 
Our happy couple had a private wine tasting at Guglielmo Winery. They tasted a variety of Gugliemo's Tre line of wines, both red and white, as well as some of Gugliemo's wonderful selection of Champagnes.  They walked around their beautiful grounds and even decided to join their wine club. 
Tom went to Tuxedos and More to get his tux picked out and fitted. Luis was extremely helpful and was able to get everything done. 
Jaclyn had her first spray tanning session at Bronzed Humanity. She is looking forward to looking beach ready for her photos, and for her honeymoon in Hawaii.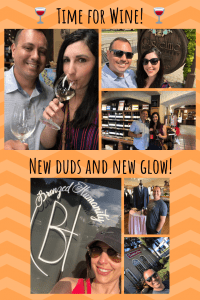 Indiana AL met with T & J over coffee to discuss how they want their ceremony performed. Couple more phone conversations to come!
Jaclyn visited Robin at Extend Your Image. Robin is great and Jaclyn is excited to get her hair done! She has a trial run for her hair scheduled for the end of the month.
T & J have selected the songs for the wedding and are working on the itinerary with Adam the Dancing Cowboy. Adam has a Google worksheet that we are using to input the songs and events. Using this worksheet allows him to see the couple's input as they are working on it. This has made the process super easy.
The rehearsal dinner is scheduled at Maggiano's. The menu selections for that event and invitations were sent out.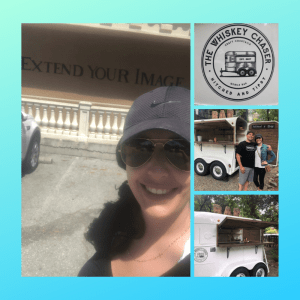 T&J are using Flowers by Janet as our flower vendor. She is local and came highly recommended. She does great work and is flexible with any budget.
In addition to the wine provided by Guglielmo, we wanted to have beer and cocktails for our guests. Jaclyn found a unique mobile bar service called The Whiskey Chaser. They have a vintage horse trailer that they converted into a mobile bar. Part of their service is to provide custom craft cocktails for the event. The couple visited them to see their setup and to taste the cocktails we selected for the wedding. Their cocktails are fantastic and their mobile bar is so cool. It fits the wedding style perfect.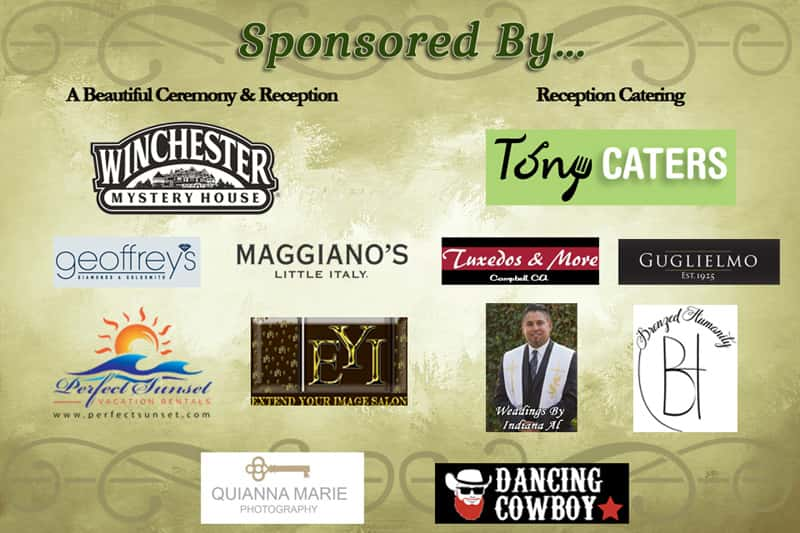 CLICK HERE for full contest rules and vendor prize disclaimers. (See Article 8 for items pertaining to the contest)