Once again… Congratulations to our winning couple… Jaclyn & Tom!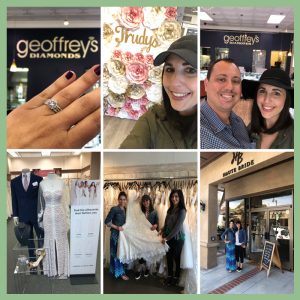 In the past week…
An appointment with Geoffrey's Diamonds in Campbell went very well! Thanks Cindy from Geoffrey's. 
Tom and Jaclyn talked with Winchester Mystery House and set-up a viewing and walk thru appointment on March 20th. They are eager to begin the planning process.
They lovely Quiana Marie (Quiana Marie Photography) will meet with Tom & Jaclyn on March 26th to discuss their photo sessions on the Big Day. 
Coming soon…
Our happy couple will schedule a private wedding wine tasting with Gena at Guglielmo Winery. They will get to taste a variety of Gugliemo's Tre line of wines, both red and white, as well as some of Gugliemo's wonderful selection of Champagnes. 
Music selections are starting, and Adam the Dancing Cowboy will be assisting with how to best host the festivities. 
Tony from Tony Caters will be working on a tasting menu for T & J and they will sit down to decide what they want served to their guests at the reception.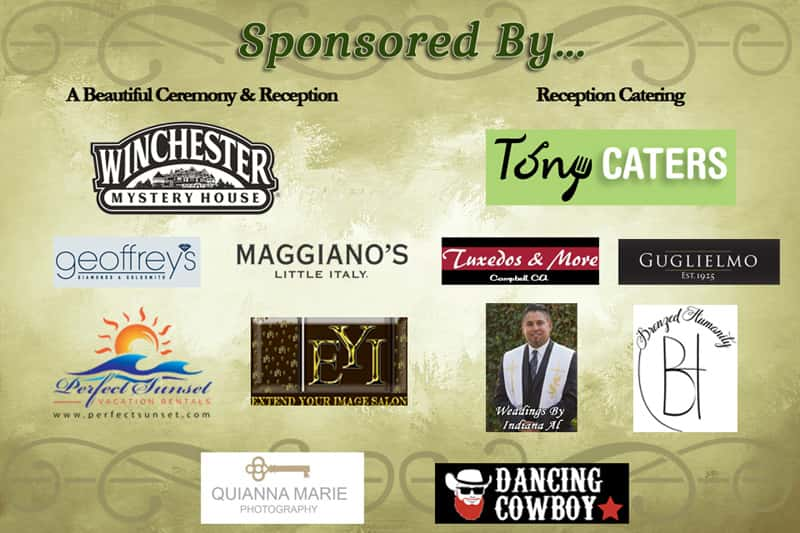 CLICK HERE for full contest rules and vendor prize disclaimers. (See Article 8 for items pertaining to the contest)