"Indiana AL" Breiten

I do what I do and love doing it too!
I've been working in radio for the past 19 years and I can't imagine doing anything else!
I love my job!
I knew when I was a teenager that radio is what I wanted to do in life.
I guess you can say I'm living my dream!
I'm Indiana Al, I do weeknights from 7pm to midnight which includes The Hot 9 at 9 and Saturday 2pm-6pm.
FAQ.
Are you from Indiana?
No, in fact I've never been to Indiana. The name comes from Indiana Jones.
Why do you do radio?
I decided I wanted to work in radio back when I was 16 years old. I use to listen to a lot of radio when I was kid, and could not believe people got paid to have fun all day long.
Are you really from the East Side?
Yes, born and raised in the East Side of San Jose. I'm very proud of it. Don't believe all you hear about the East Side. I grew up on Story and White and if I could go back in time and do it all over again …I wouldn't change a thing!
What would you consider your career highlights?
First, Taking my Dad backstage to meet George Jones would be first.
Second, would be, To have a song written about a phrase I made up. "Off The Hillbilly Hook" is something I say on the Saturday Night House Party and now it's a song by Trailer Choir and is on the Sound Track to Toby Keith's movie "Beer For My Horses"
Did you always listen to country growing up?
Yes, I did. My Dad is a big country music fan and we always had the radio on when I was a kid. My first concert I ever went to was George Jones, Merle Haggard and Conway Twitty at the Cow Palace when I was 16 years old.
Did you really do all those crazy thing Gary made you do on the Morning Show?
Yes, every one! I did them and had fun doing it. Most of the time they were my ideas. Gary didn't "make" me do them, I wanted to do them.
I went through a car wash 3 times
I rode a bull at the Grand National Rodeo (busted my arm doing it)
Went for an eight second ride in a clothes dryer at a laundromat
Danced in my underwear on random street corners
…and
I've dressed up in a ton of different costumes
(those are the ones that stand out)
Are you really a Reverend?
I'm An Ordained Minister. I perform Non-Denominational Weddings. If you're getting married, let me know I would love to be part of your "Big Day".  Find out more information about my weddings at www.IndianaAL.com
Did you really lose a lot of weight?
Yes, I lost over 50lbs with Greenlite Medicine. Losing so much weight has really changed my life! I love the new me!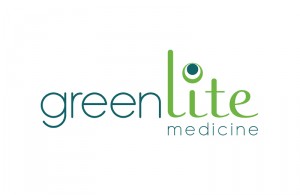 What charities do you work with?
AVON Walk for Breast Cancer. I've walked for 5 years and will be walking again next year.
American Diabetes Association. I've done a Water Slide-A-thon and rode the slides at Raging Waters over 100 times to raise money to fight Diabetes. This year I will be walking in Step Out Walk to Fight Diabetes.
I lost my mother to Diabetes in January of 2012.
Alzheimer's Association. I walk for a cure.
Favorites: Food is Mexican …Vacation spot is Las Vegas …Hobbies playing Poker, riding my cruiser bikes and running …I love cartoons …I like fine dining …Best restaurants I've ever been to are Manresa in Los Gatos (INFO) and The French Laundry in Napa (INFO), and the Best Mexican food in San Jose by far is Mexico Lindo (the one on Foxworthy) …I own a Low Rider Bicycle (very old school) and 3 Custom Beach Cruiser Bikes, I have a 4×4 truck, '91 Z71 with 6 inch lift and 35 inch tires which I drive on weekends …I love going to comedy shows …Favorite actors are Robin Williams and George Lopez …Favorite artists Tim McGraw, Kid Rock and Eminem …Best hand ever dealt in poker was a King High Straight Flush, I got it at the Flamingo in Vegas (INFO) …Being part of weddings as an Ordained Minister.