Gary & Julie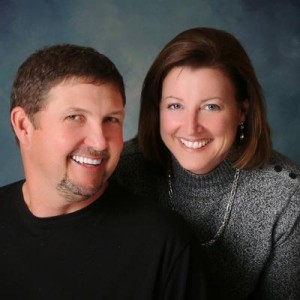 Gary & Julie
GARY SCOTT THOMAS
It was a bitterly cold morning in August, deep in snowy Southern Alabama, when Ruth woke up with a jolt, with a searing pain in her belly.  Luckily, she remembered she was 9 months pregnant.  After sneering at my father "You got me into this for the 5th time, so the least you can do is take me to the hospital" the journey of one Gary Scott Thomas began.  Some wonder how he got the name.  Many were lead to believe that it was from an amalgamation of Gary Cooper (old school actor) and Scott Carpenter (old school astronaut).  Turned out to be the name of a brief romantic interlude my sister Barbara had, named after a classmate (the very definition of old school).  Gary joined the cast of characters in the Casa de Thomas that included Joe, the dad, Barbara, the very smart eldest, Linda, the ultimate trouble maker, Judy, the sweetest person on the planet, and Michael, the jock.  Since everyone had their role, Gary had to find one, too.  After many jobs that included logging, fry cook, dairy farm worker, corporate farm worker, and foot model, he stumbled into the sultry world of radio, where his bulging muscles and masculine bravado could be best put to use.  His ability to lift heavy things took him very far in broadcasting, so when it came time to go to college, he obviously decided to major in English Literature, where his brawn would continue to come in handy.  Troy State University, known far and and wide as the Foothills College of Dixie, was the institution he chose.   In reality, it was the only college that would take him, and that he could afford.    Gary continued to ply his trade in broadcasting whilst soaking up the knowledge of the Bard and other great English playwrights. After considering whether to pursue a career in educating others, Gary decided to embark on the radio journey, where he could pretend to know it all while actually knowing very little. It was a marriage made in heaven.
His trek took him to employment opportunities in Alabama, Louisiana, Colorado, New Mexico, back to Colorado (he obviously forgot something there) and then finally, to California. He has plied his trade at KRTY for 18 years now, where amazingly, he has failed to get noticeably better. But he works cheap, and for the most part is an uncomplicated employee, requiring nothing more than coffee and cheap eats in the snack machine. Gary continues to do his morning show with one Julie Stevens, who in actuality is a sock puppet voiced in female tones by an assistant janitor named Gooey. But Gary and Gooey in the mornings just sounded plain weird. In an unbelievable stroke of luck, Gary married one Heather Henderson, a beautiful woman of staggering talent, and very low standards. As he tells her almost every day: "I'm just thrilled to wake up each morning and find that you're still here!" The Casa de Thomas here in Cali also is home to 3 huge animals, Buzz, the girly German shepherd, Woody, the best dog in the world who only lives here because of an unfortunate gas problem, and Clyde, a 6 toed mountain lion that mistakenly believes he is a house cat. Gary and Heather are also looking forward to the birth of their first child in 2010. They are still considering names for the child, since Heather has vetoed Gary's suggestion of Galipoli. This stunningly lucky man is also blessed with some of the best friends on the planet, and he feels sorry for you, dear reader, because his family is also of the finest stock. Heather is a little concerned about the birth, because the men on the Thomas side average about 6'3″, and her father is 6'8″, with her little brother brushing 7'0. Can you say "epidural"? She certainly can. You might see Gary in charity situations, also, because his tremendous abs and mountainous biceps also lend to his talents as an auctioneer. So now you're caught up on Gertz, as his family calls him, for 2009. Look for this to be updated once little Galipoli arrives. (EXCUSE ME, THIS IS HEATHER, THE CHILD WILL NOT BE CALLED GALIPOLI. PLEASE DON'T WORRY ABOUT THAT, MY HUSBAND IS TYPING THIS WHILE VERY TIRED AND DISTRACTED) Uh, ok, well, then, guess I'll see you on the radio………….
Check out photos from:
Gary's Bachelor Party and THE WEDDING
JULIE STEVENS
Julie is one of the only people in California that can legitimately claim California as 'home'. Born in Mountain View she grew up in Sunnyvale until she was 12 when her dad got the 'back to nature' bug and moved the entire family to a cattle ranch in Northern California. That's the place where Julie learned that cows are alive for one reason and one reason only…to keep the meat fresh. To this day she is convinced they are the stupidest mammals on the planet.
The farm was also the place Julie decided never to do anything strenuous to make a living. Working is way too hard and requires way too much effort. Hence her foray into radio. She started right out of high school at KRKC in King City, California. It wasn't long before she realized there wasn't anything in King City except the radio station and Maggio carrots so she was relieved that KEEN in San Jose was willing to hire her and rescue her from a certain fate of working back on a farm.
She worked at KEEN for 7 years when she moved to Sacramento for a job at a big band jazz station, that probably would have been alright except for the part where the owner stole a bunch of money and got thrown in jail for 15 years. That put a real damper on the radio station in Sacramento so it was off to Los Angeles to work for an easy listening station for about a year. When a job opened up back at KEEN she jumped at the chance to work back in country music and has been there ever since. She joined the KRTY morning show at the end of 1998 and as long as Gary continues to make her laugh…she's staying!
Send Email to Gary & Julie: krtymorning@hotmail.com
Special Thanks to: